TOYOTA i-ROAD with 3D printed parts




The birth of "urushi": Japanese Lacquer x 3D Printing Technology

Enjoy Custom 3D Printing with Free 3D Data!
Rinkak: 3D Printing Marketplace
Create 3D data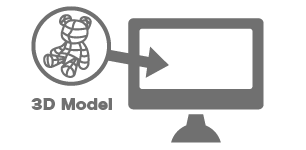 Create 3D data with CG software/CAD and upload data.
Make

Make your products by 3D Printer with various materials (Plastic, Rubber, Ceramic, Metal, Sandstone)
Sell your products (Free)

You can sell your products in rinkak marketplace.